Italian Lessons in Milan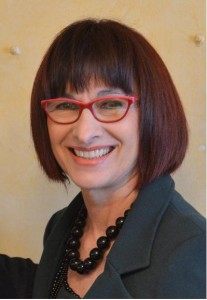 Hello… My name is Silvana De Lorenzi…
I'm Italian but I also speak English fluently….yes, I've been through the second language learning experience myself, so I understand the problems that learners face. Over the last twenty years I have worked as an Italian language teacher in England, France, Holland, Belgium, Norway, Lebanon and Saudi Arabia in some of the world's most prestigious schools and also at the Italian Institute of Culture. Watch some video testimonials from students
Here is how I can help you get started learning Italian.
I now live and teach in my home town of Milan, the business and financial hub of Italy and also its capital of design and fashion, and many important industries. Drawing on my wealth of international experience of teaching Italian, I can offer you private 1-2-1 customized courses from beginner to advanced level, in tailor-made lessons to get you speaking Italian from the very first lesson.
Why not give it a try with a free trial lesson!
Say hello and let me demonstrate why ItalianLessonsInMilan is your best choice—before paying anything.
Please contact me to setup a convenient appointment. I am confident that you will be inspired to learn Italian.