Individual Lessons Pricing
Learn Italian on a 1-2-1 basis at all levels from a professional and highly experienced Italian language teacher in Milan.
Learning a language on a 1-2-1 basis is very different from the standard school setting and environment. First , you get 100% of the teacher's time and attention meaning that your individual needs and requirements can be fully understood and met. This format also guarantees that you have the time to practice speaking extensively, which is a key factor in learning with Italian Lessons in Milan. Watch some video testimonials from students
LOCATION: All lessons are held in a formal setting located near the city center of Milan.
Arrangements to use other locations of your choice within a 50 KM radius of Milan can also be made. Getting around Milan by taxi, subway, or bus is easy and economical.
Various full immersion activities (visits to museums, exhibitions, cultural sight-seeing and social context situations such as dealing with Italian business bureaucracy, ordering in restaurants, shopping etc. are very helpful and can also be planned.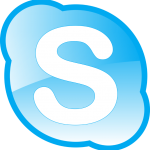 Italian Lessons in Milan Pricing :
Standard course (Flexible)
Twenty 90 minute lessons held on a twice weekly basis. Ten weeks, 30 hours total.
€1176.
---
Intensive Beginners Course
Twentyfour two hour lessons, three times a week. Eight weeks, 48 hours total.
€1555.
---
A1/A2 Course
(CEFR – Common European Framework of Reference for Languages – A1 to A2 Course):
Thirty two hour lessons, held on a twice weekly basis. Fifteen weeks, 60 hours total.
€1728.
---
Crash Course
Five Day Crash Course of five two hour lessons per day.
€550.
---
Skype Lessons
Ten one hour lessons held on a twice weekly basis on Skype. Five weeks total.
€550.
---
Terms and conditions for longer courses can be negotiated at even better rates.
How can I offer such competitive rates? It's quite simple: Language schools have big overhead—school premises rent, administrative staff, advertising, and profit margin that YOU end up paying. But with me, the only thing you are buying is my teaching! Please feel free to contact me about any special arrangements you may need for your course.
Email (preferred): silvanadelorenzi12@gmail.com
Call direct: +39.339.1347609
Please mention the following information, in your email:
Native language,
Italian level and experience if any,
the period of time you plan to be in Milan.